To enlarge the images and get more details, please click on them.
These Jerusalem original oil paintings are available
My Jerusalem oil paintings are a result of my moving there from England in 2006. The themes of my artwork changed radically due to my change of environment. Also, of course, due to my new experiences.
As the room I rented in the Nachlaot neighbourhood was very small and dark, it was not at all conducive to painting in.
However, this turned out to be a good thing. It led me to go to the Kotel and into the streets and markets.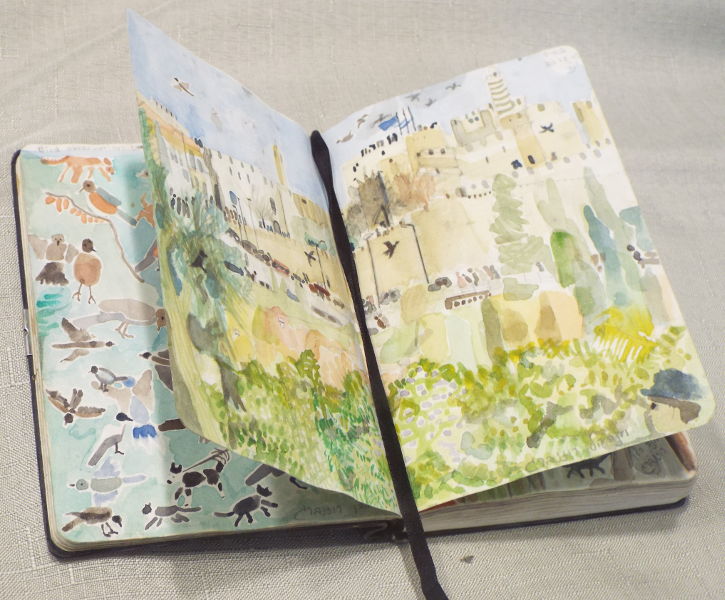 I went out at all hours of the day, in all weathers. The heat, snow, wind and rain did not deterr me.
I wanted to capture the tourists, as well as the Jerusalemites, in different situations.
Finally, I used these small paintings in my larger oil paintings.
---
The large oil paintings below have been sold. Giclee prints may be ordered.
Please click on the links to see the paintings and the details.
---
Some interesting questions
---
"Where the spirit does not work with the hand, there is no art."

Leonardo da Vinci
---