Hechal Shlomo Museum of Jewish Art, Jerusalem
Curator: Chavi Feingold-Deutsch
Public Relations: Michal Sadan
Radio Shows
Chana Helen tells her personal story, and talks about her art work and her Solo Exhibition at Hechal Shlomo Museum of Jewish Art, King George Street 58, Jerusalem (next to the Great Synagogue).
Kan Reka English, 13/11/2018. An interview straight from my heart.
Radio 106, Hebrew and English, 15/11/2018
Videos of the Opening
ירושלים של זהב Jerusalem of Gold Beautiful music played by Asher Blackman (Violin) and Hannah Blachman (Cello)
שלום עליכם Shalom Aleichem Played by Asher and Hannah Blachman
Magazine and Newspaper Articles
Full page article about Chana Helen Rosenberg in Maariv newspaper, by Josh Aronson.
Chana Helen's art work, 'Wind and Rain, Jerusalem', 2018, on the front page of the Shabbat section of Makor Rishon newspaper, Israel.  December 2018.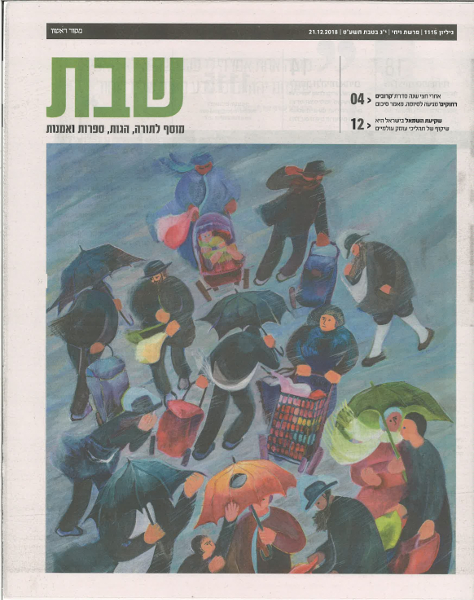 מאמר על הסיפור שלי ועל האמנות שלי בעיתון המבשר
Article about me and my story in 'HaMevaser' newspaper
מעריב ירושלים' – מאמר על תערוכת היחיד שלי'
A full page article about my Solo Exhibition in 'Maariv' newspaper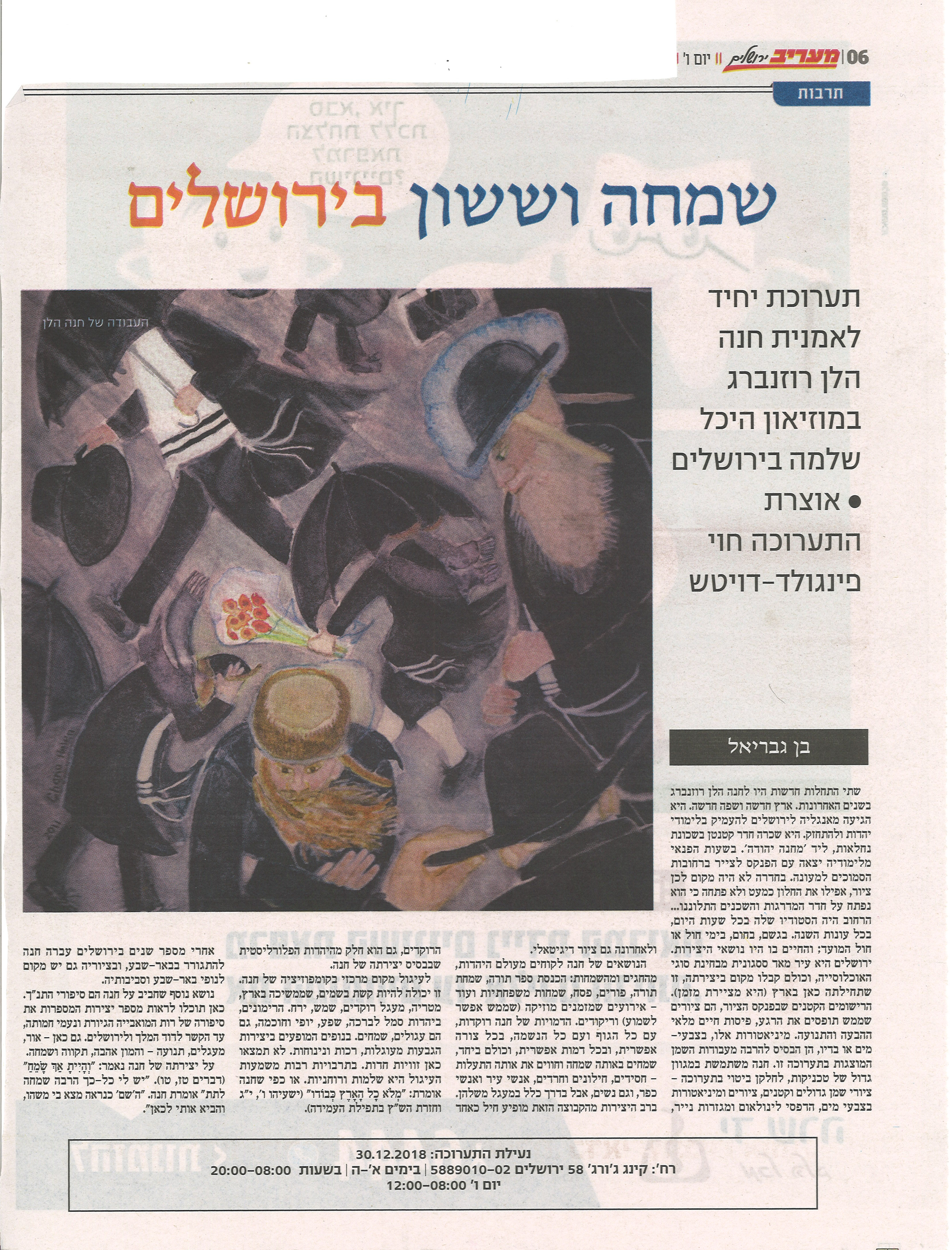 מקור ראשו", כולל אחד הציורים שלי"
'Makor Rishon' newspaper, which includes one of my paintings in the Shabbat supplement
Pnima Magazine, November 2018: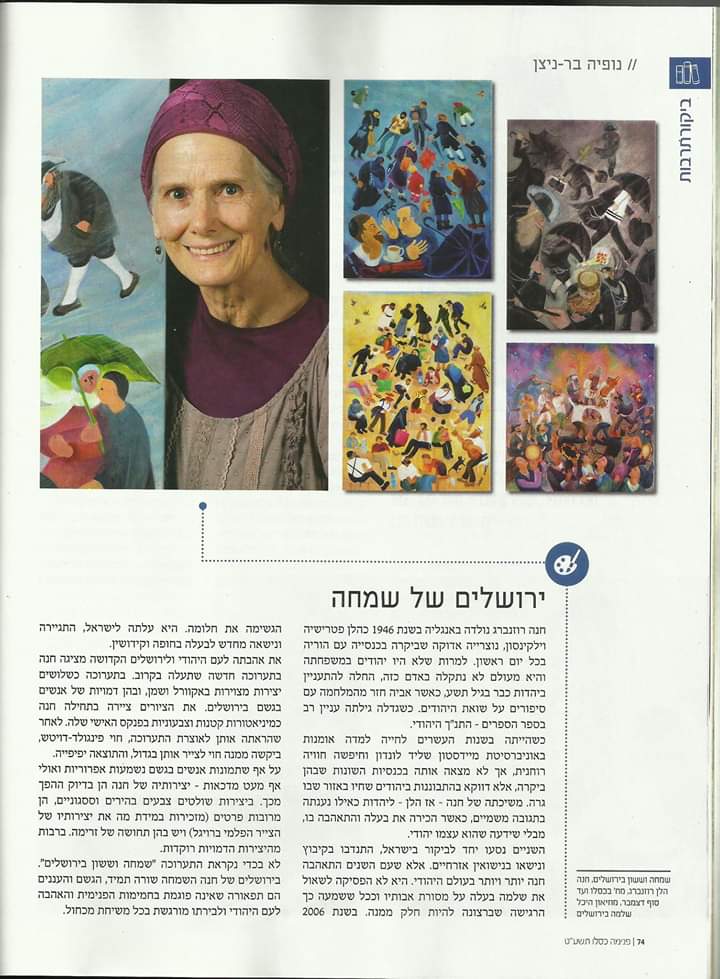 אתר האספנות ארטיבט
Artists Site, Exhibitions
___________________________________________________________________________
עיתון באר שבע
A mention in the local Be'er Sheva newspaper, and in another local newspaper, which lists Art Exhibitions.