Above: i24 Israeli T.V. interview with Jordanna Miller. I talk about my exhibition at Hechal Shlomo.Media about my second Solo Exhibition at Hechal Shlomo Museum of Jewish Art, King George Street, Jerusalem (next to the Great Synagogue). The Exhibition began on 19th February. Although it was going to continue until 30th March, it was cut a little short due to the Coronavirus pandemic.
ABOUT ME AND THE EXHIBITION ON JERUSALEM NET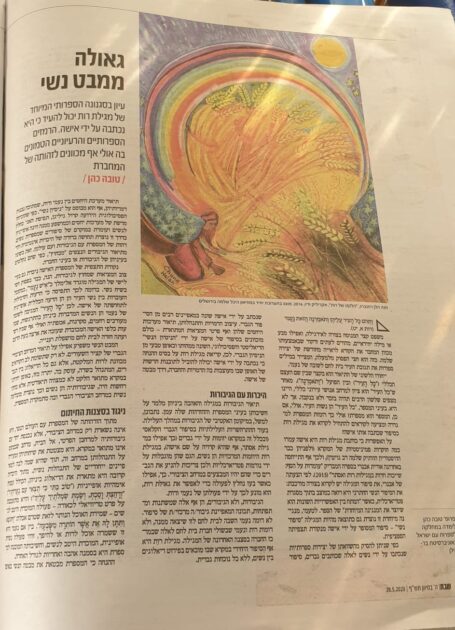 Below: Various Israeli newspapers and magazines showing my art work and reporting on my exhibition.