'Leaving The Garden', a book of poems by Ruth Fogelman
Illustrated by Chana Helen Rosenberg. The seventeen black and white illustrations can be seen in the slider above.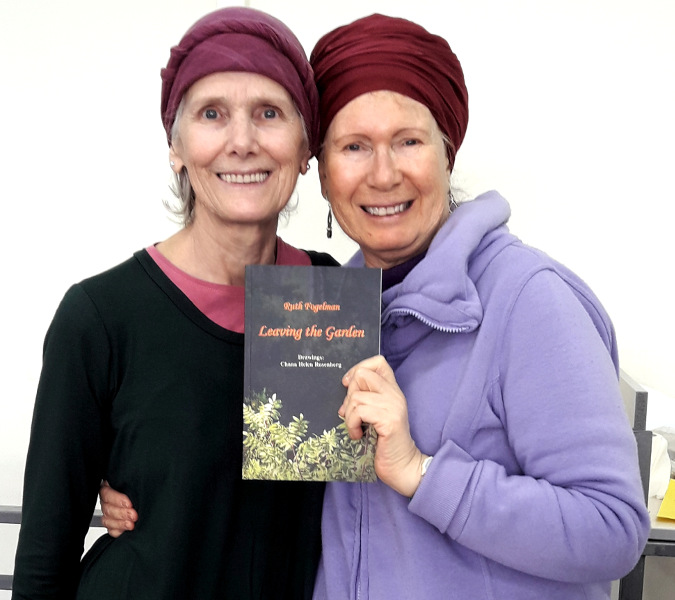 In 2018 Ruth Fogelman, poet, discovered my art work through a mutual friend of ours, also a poet. I got a phone call from Ruth, who lives in the Old City in Jerusalem, close to the Kotel (The Western Wall). She told me about a book of poems that she wanted to have published, and asked me if I would be willing to illustrate them. I agreed, and this was my main project for the year before the book was finally published in 2019. The emphasis in the collection of poems is on the woman's voice; Ruth puts herself in the place of the Biblical characters that she writes about. Whilst reading the poems I also found myself empathising with the women, and this helped me to illustrate them.
I chose to draw digitally, using my large ipad and apple pencil, drawing with sharp, clean, expressive, lines.
Photo: Me, left, with Ruth Fogelman. Ruth's book 'Leaving The Garden' was newly published in Jerusalem.
Many of these illustrations were exhibited, enlarged, in my Solo Exhibition in February/March 2020 at Hechal Shlomo Museum of Jewish art in Jerusalem.